for home grown vegetables
– These have been made from "Steigerhout" (scaffolding wood). The inside has a water proof cloth and a drainage system has been made from PCV piping.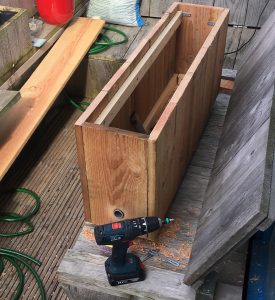 Not too fancy workbench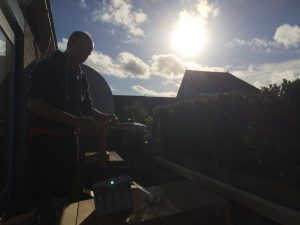 Me at work

Drilling a hole for the drainage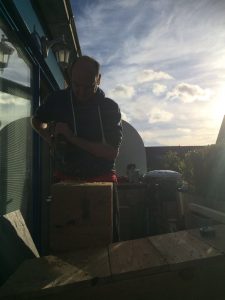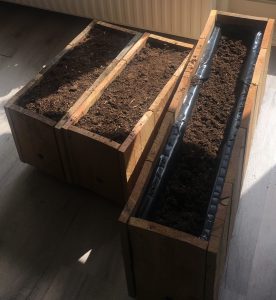 Filled with water proof cloth (black) and the dirt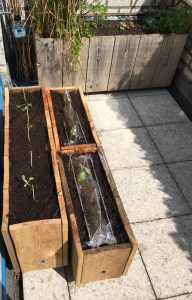 Being in use on the balcony.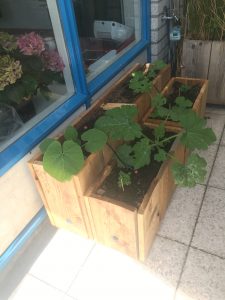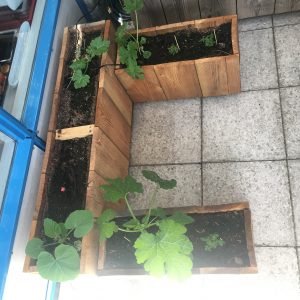 Since there are three different pots, the layout can be changed off course.
The wood will change color over time and blend in with the rest of the wood on de balcony. It will "grey out".